We are excited to announce that Lincolnton Regional Airport has been recently featured in Business View Magazine.
The Feature is based on an interview between Airport Manager, Joe Tate; and Business View Magazine's Editor in Chief, Karen Surca; as part of our series focusing on U.S. Regional Airports.
Business View Magazine is a global leader in multi‐platform Business to Business profiles, news and opinion with over 840,000 executive subscribers across North America. To learn more and view a current issue, please visit our website at www.businessviewmagazine.com.
LINCOLNTON REGIONAL AIRPORT – LINCOLNTON COUNTY, NORTH CAROLINA
January 31, 2023
Lincolnton Regional Airport
Upgrades that expertly land a first-class airport.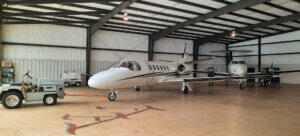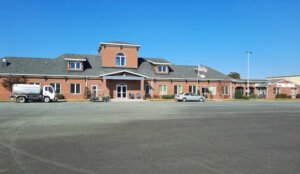 Gearing up on operational upgrades, Lincolnton Regional Airport flies high into 2023
Like many regional airports around the country, 2023 is expected to bring in increased passenger traffic. When looking at the current operational capabilities and upgrades that may be in the pipeline, regional airport managers are accessing what needs to be done to meet this anticipated demand. For Joe Tate, Airport Manager with Lincolnton Regional Airport, infrastructure projects are taking a center seat as the new year approaches.
"We have a lot of construction that will occur here in the next 12 months," Tate says with a Chuckle, "as a matter of fact, I've been here almost 12 years and in the next 12 months, we will undertake more construction than we have in all those years combined. It is due to a mix of things.
One large construction project will prepare about 15 acres of land for eight to ten future corporate jet hangers. This is going to involve about a $6 million construction project. The bid will be awarded at our authority meeting on January 19th. And like I said, it's about a $6 million total project and basically moving a lot of dirt to fill in a suppressed area. We have to build one area up about 20 feet.
Another area is going to have to be built up about 8 feet. So that's a lot of dirt spread out over about 15 acres. Once that's completed, we're allowing about $1,000,000 to complete the taxiway from that area to tie it into our existing taxi system."
"That's going to be the largest of the three projects," he continues, "that we will have underway simultaneously here at the airport. This one is a complex mix of federal, state, and local funding. We've got a very strong aviation-minded community of leaders here. Then I've got two other projects going on, and this is more exciting to me because instead of depending on government grants and government funding, we've got private funding."
"We have one company that has signed a land lease with the airport authority, and they're committed to building a 30,000-square-foot corporate hangar space on the southwest side of our airport; they should be breaking ground in April. Another project, about half that scale, we have a different company, an individual who has had airplanes here for years, who has committed to building a 15,000-square-foot corporate hangar facility on the opposite side of the airport. The main project though, which will help us reclaim 15 acres of land, is going to really help this airport economically. My bottleneck to growth has always been a lack of level buildable land," Tate adds.
When you look at Lincolnton Airport now it is located on 473 acres and has one runway designated 5/23 with an asphalt surface measuring 5,700 by 100 feet. It is located just 20 miles northwest of Charlotte Douglas International Airport and is ten miles due West of the largest lake in North Carolina, Lake Norman. In other words, it is well situated for traffic, especially northwest traffic along the eastern coast. There are around 100 general aviation aircraft and six corporate jets based at Lincolnton Regional, which offers all the regular amenities as well as 24-hour fuel sales for aviation fuel only.
The airport terminal building is open from 8:00 AM to 7:00 PM. every day except for Christmas Day and Thanksgiving Day. The terminal is 12 years old with 6000 square feet of space. It is attached via a breezeway to the original terminal building which is a little over 2000 square feet and houses Premier Air – the on-site flying school with five airplanes as well as eight instructors.
"Places like Charlotte are getting maxed out when it comes to space," Tate muses. "Not only do they not have room for additional planes, but they are also more expensive and have a higher tax base. Our airport has moved to the point where we are self-sufficient and can charge lower rates. People are just naturally going to start using our facilities more."
It is the Lincolnton County Regional Airport, and that is an intentional designation – the airport is owned by both the city and the county. The board is made up of one official from the city and another four from the county. It is a split that has been renegotiated over the years and is seen as reflective of the actual volume of business at the airport.
"Premier Air, the company that operates the flying school, also runs a maintenance facility," says Tate. "It is next door to the flying school, and they have developed a pretty strong reputation over the years. We lease them the building they use, which is about 8000 square feet, along with the old terminal for their flying school. The maintenance facility can typically work on five or six small airplanes simultaneously. So, they do high volume and are usually booked three or four months in advance."
"A lot of business pilots fly their airplanes in from other airports to get their aircraft either repaired here or inspected here. They bring a lot of traffic to this airport that we ordinarily would not have, and they are probably one of our strongest commercial tenants," Tate explains.
"By the time all of these projects get launched I will be 68 1/2 years old," concludes Tate. "I am retiring on April 1st. It doesn't necessarily mean that I'm going to quit working – just, that I'm changing gears. But my goal until I leave here is to assist the airport authority in finding my replacement and to try and make that transition as smooth as possible. But mostly I want to see that the launch is successful on all three of these upcoming projects."
Tate is quick to point out that "The next airport manager may have a different agenda from me, but I am confident that I have left a very strong, diverse airport authority that will help bring the transition about without any issues at all. As for me, I've owned three airplanes in my lifetime, and perhaps it is time to buy another. I really love travel, perhaps I could even go back to commercial aviation given the pilot shortage, we will just have to see what the future holds."
Tate is gearing up for retirement in the Spring of 2023 and he anticipates turning over the reins of the airport to another manager. Joe leaves his post with an impressive aviation career behind him which dates back to the University of North Carolina, Chapel Hill. There was an airport on campus with its own flight school and Joe caught the bug. He went on to work for Delta in a few capacities, start his own stunt plane aircraft company, and pilot stunt planes in air shows.
When the American Disabilities Act said that you could not discriminate because of correctable disabilities, and Joe got to wear glasses in the cockpit, he became a pilot for Delta. After 9/11 and pilot furloughs, Joe became interested in commercial real estate and took over as Airport Manager for Lincolnton.
But before he hands over the keys to the airport, he is making sure he leaves the place better than he found it.
"I hope that Lincolnton County Airport will remain a vibrant part of the business aviation community for many, many years." He continues, "It's only going to get better. It's poised for tremendous growth over the next five years. I've been telling people for the last couple of years, if you come back here in four or five years, you won't recognize this place. A lot of it is due to Charlotte's overflow, and so our day is coming for explosive growth."
CLICK HERE TO VIEW THE DIGITAL VERSION OF THIS FEATURE